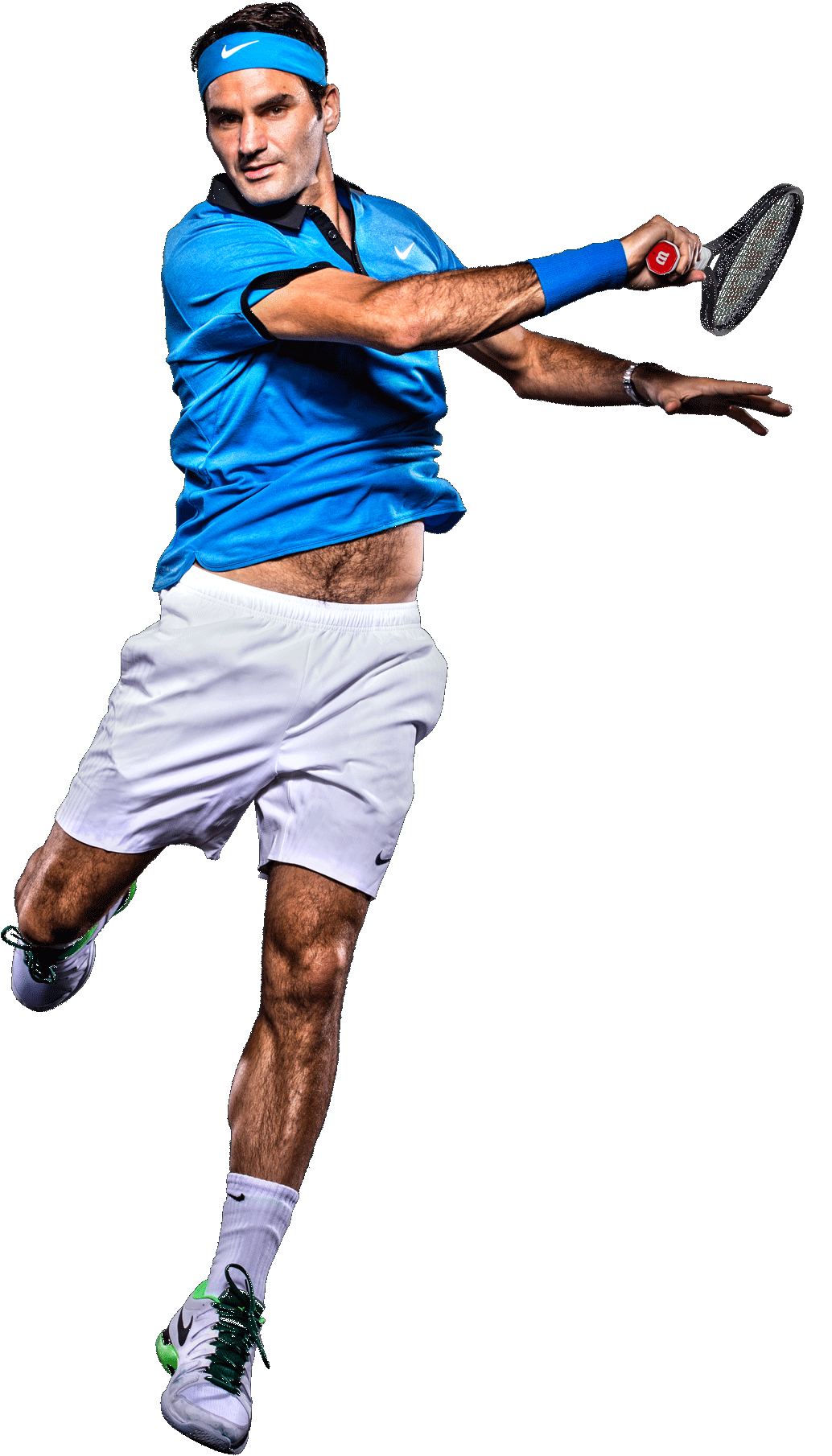 ROGER FEDERER
vs

ANDY MURRAY
HALLENSTADION ZURICH 10 APRIL 2017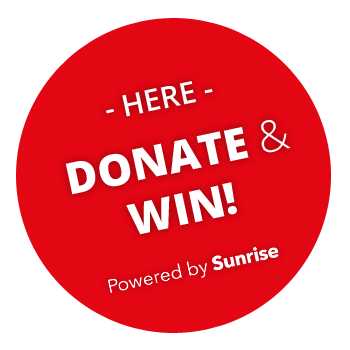 On April 10, 2017, Roger Federer and Andy Murray will face off against each other in the Zurich Hallenstadion to raise money for the Roger Federer Foundation.
"The Match for Africa 3", the third charity tennis event for the Roger Federer Foundation, will now be held on Monday, April 10, 2017, and not November 22, 2016, as originally planned. Roger Federer's opponent in the Zurich Hallenstadion will be none other than the three-time Grand Slam champion and two-time Olympic gold medallist Andy Murray.
«I am extremely happy that Andy – one of the best tennis players in the world – immediately agreed to come to Zurich to help raise money for my foundation. However, I'm even happier that I'll finally get to play in front of my fans again next spring,» said Roger.
Tickets for the Exhibition Night, which also offers a great entertainment program in addition to the main event, will be available on Ticketcorner from November 16, 2016.
All of the proceeds from this event will go to the Roger Federer Foundation. The Foundation provides funding to children living in poverty to help them realize their potential. It also supports education projects in seven countries in southern Africa as well as Switzerland. The foundation's programs currently support 275,000 children.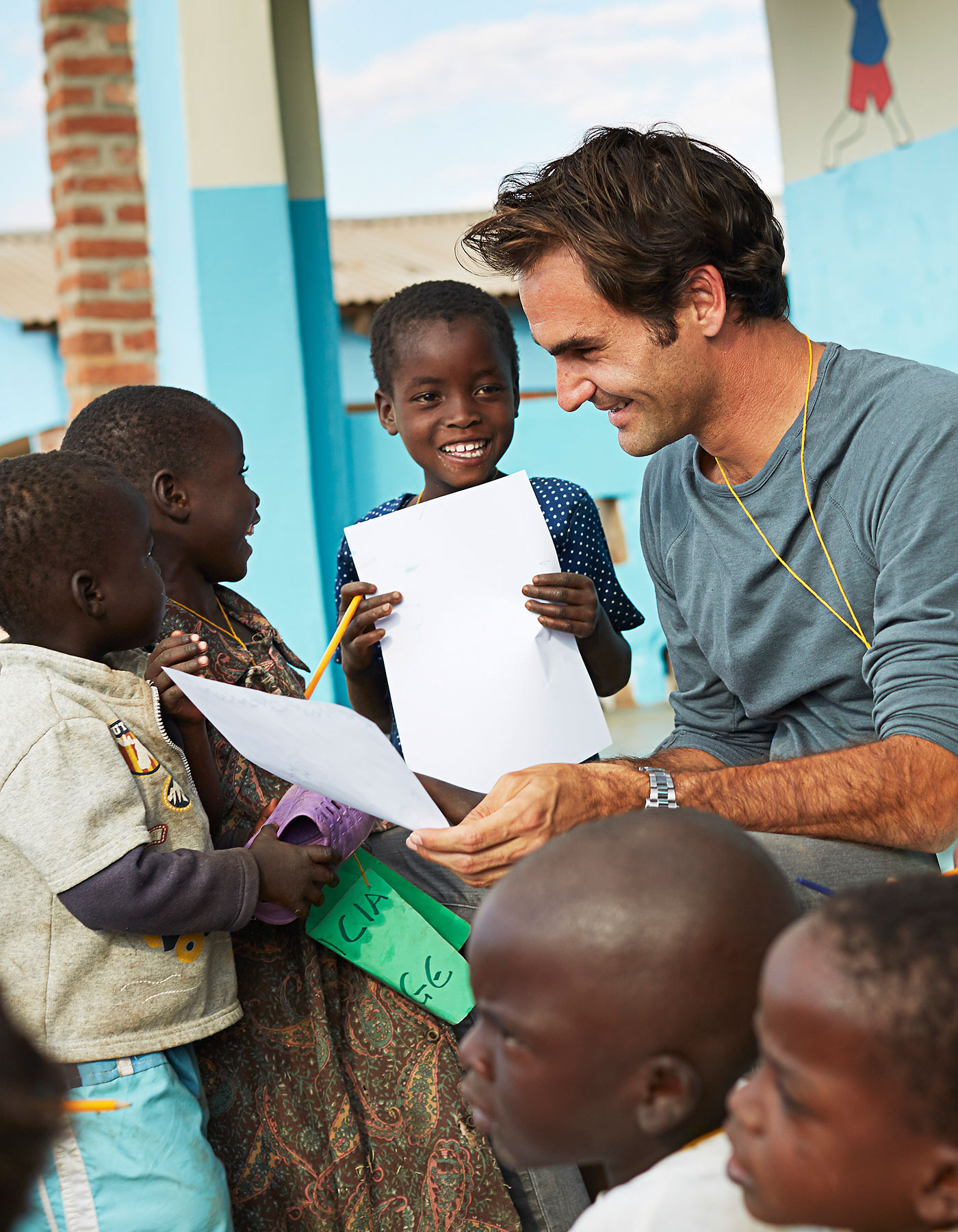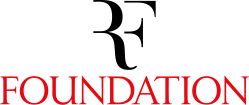 The Roger Federer Foundation supports children living in poverty and helps them to realize their potential. The foundation supports education projects in six countries in southern Africa and in Switzerland. This year it is already reaching out to 275'000 children.
Since more than 12 years the Roger Federer Foundation is engaging in education programs for children living in poverty in Africa and Switzerland. lt only works with carefully selected local organizations in long-term partnerships and seeks for systemic change and sustainable impact. The Foundation aims therefore to enable and empower the local population in question to assume their responsibility for the solution of its problems with regard to the contents, Organisation and finances. In 2016 15 programs are running in Botswana, Malawi, Namibia, South Africa, Zambia, Zimbabwe and in Switzerland for around 6.5 million CHF reaching 275'000 children.
Facts and figures Roger Federer Foundation
2003 start of the Foundation
4 members of the family in the Board of Trustees
15 running initiatives and local partners
7 countries with running programs
275'000 children benefitting from the current programs
1 million children to be reached by 2018
29 million CHF invested so far in total until end 2016
www.rogerfedererfoundation.org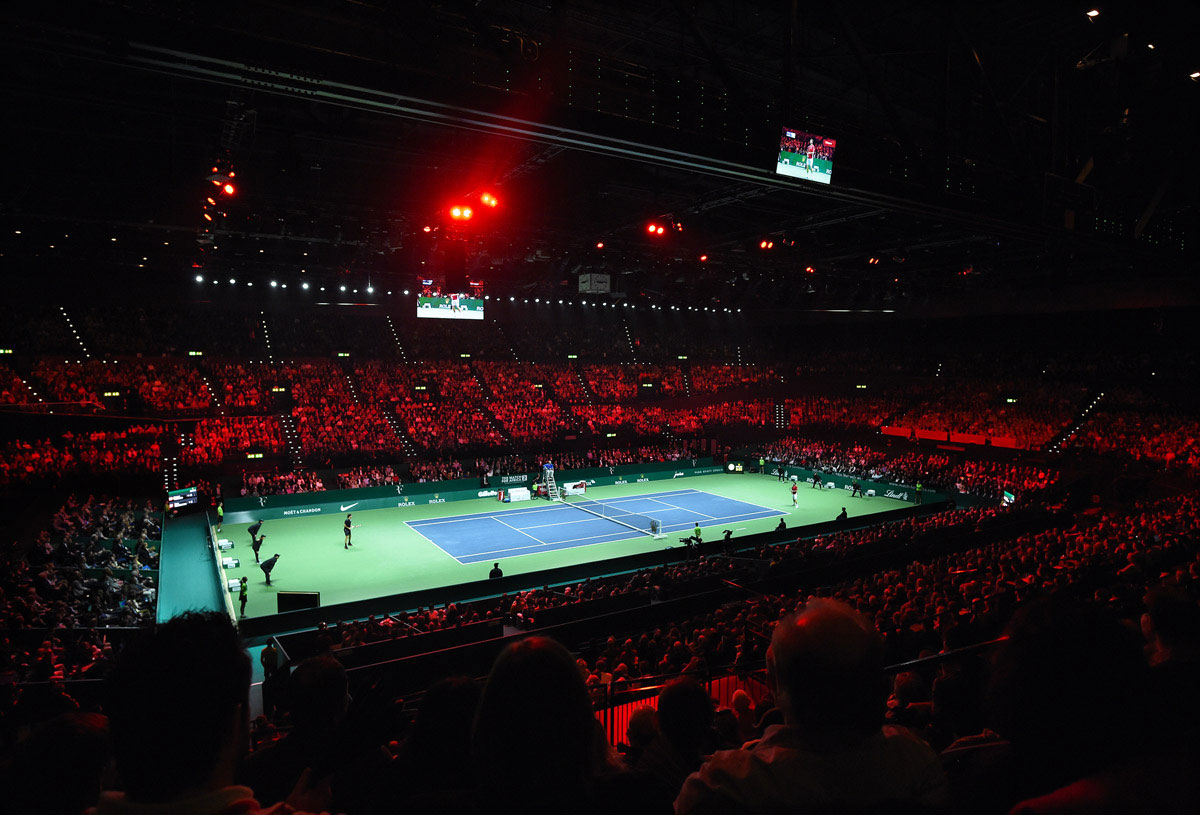 Event program
Date & Time
Monday, 10th April 2017, 8.00pm
Evening program
6.00pm
Door opening foyer
7.00pm
Door opening Arena
7.30pm
Start pre-show
8.00pm
Start main act "The Match for Africa 3"
approx. 10.30pm
End of show
Hallenstadion Zurich
The third edition of The Match for Africa will again take place at the Hallenstadion Zurich, Switzerland's biggest multifunctional hall.
AG Hallenstadion
Wallisellenstrasse 45
8050 Zurich
SITE PLAN
Arrival - Public transport
S-Bahn — From Zurich mainstation
Lines S2, S6, S7, S8, S9, S14, S15, S16, S19 or S24 to Bahnhof Oerlikon (travel time 7 min).
S-Bahn — From Zurich Airport
Line S2, S16 or S24 to Oerlikon train station (travel time 4 min).
SBB
Airport line to Oerlikon train station. Conncection with bus numbers 1/62/94 orTram 11 to stop Messe/Hallenstadion
VBZ
Line 10/14 to stop Sternen Oerlikon. Line 11 to stop Messe/Hallenstadion.
sbb.ch
zvv.ch
vbz.ch
Arrival - Individual
With the car
It is a 10 minute drive from the highway exit Opfikon, Seebach, Zürich-Hardturm and Zurich-Schwamendingen to the Messe-Parking Garage on Hagenholzstrasse.
SITE PLAN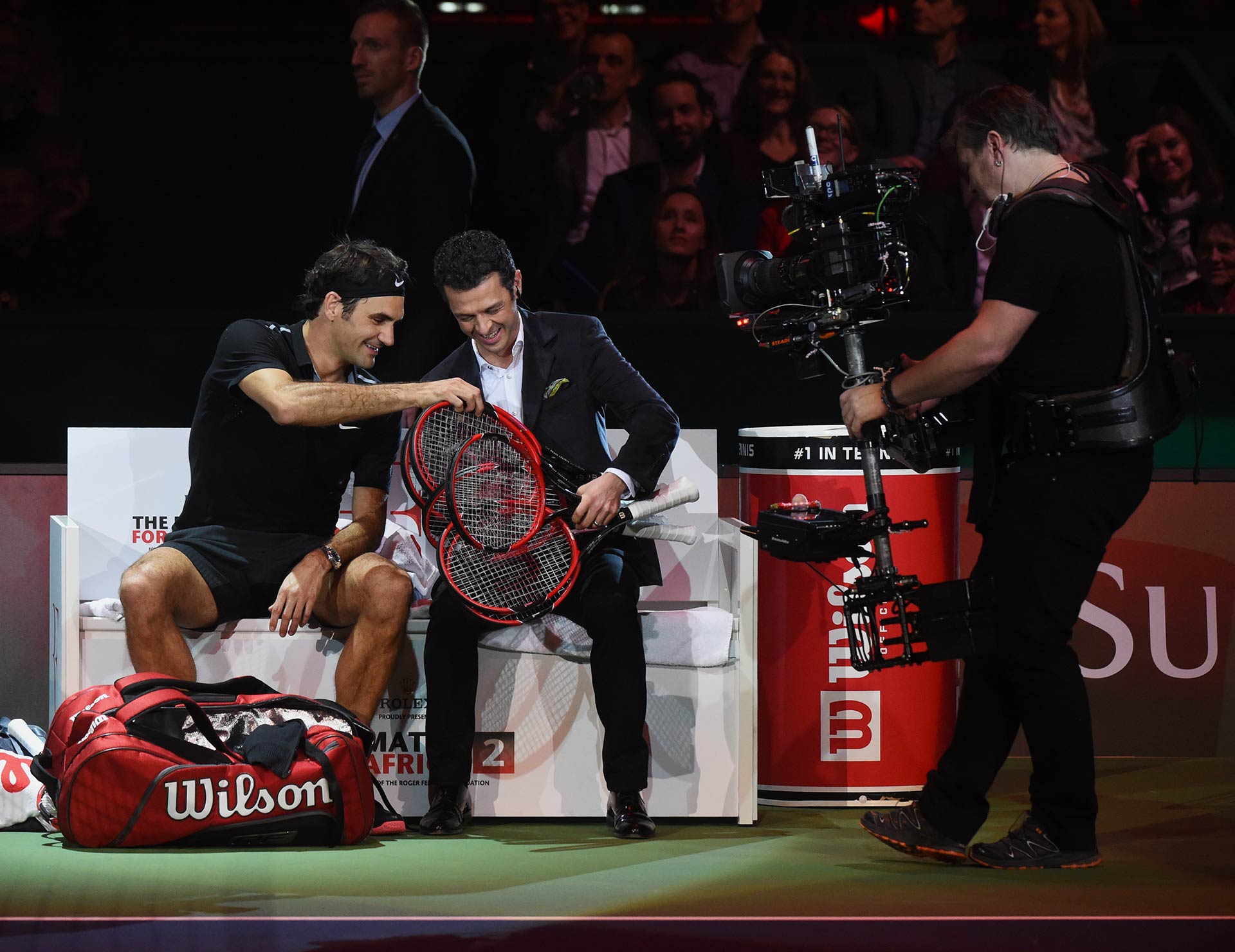 Live transmission throughout the country
«The Match for Africa 3» will be broadcast live across Switzerland in all three national languages on Monday, April 10, 2017. For German-speaking viewers, TV24 will have an entertaining pre-match show starting at 7.30 p.m. In French-speaking Switzerland, the match will be shown on La Télé starting at 8 p.m. In Ticino, tennis fans will be able to enjoy the extravaganza on Tele Ticino, also from 8 p.m. blick.ch will be carrying the TV24 broadcast and showing The Match for Africa 3 online.
Sandra Studer and Pedro Pinto will be presenting the Exhibition Night in the studio. Sandra Studer, a popular Swiss entertainer, is well known as the presenter of various television programs and as a singer in a number of musicals. Pedro Pinto, who currently works as Managing Director of Communications at UEFA, spent nearly 15 years at CNN as a presenter where he interviewed a multitude of sports personalities, including Roger Federer and Andy Murray.
German tennis expert Matthias Stach, along with Michael Lammer, will provide the commentary on the match between Roger Federer and Andy Murray on TV24. Matthias Stach is Germany's voice of tennis and has received numerous awards as best tennis commentator. Michael Lammer played in a total of 13 Swiss Davis Cup Team matches in his career. Today, the former professional tennis player is the head of young talents for the U14 category at Swiss Tennis. At Tele Ticino, the commentators will be Serena Bergomi and Giona Carcano.